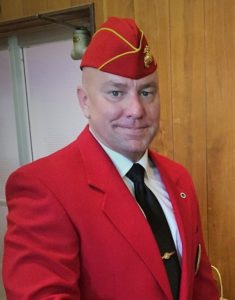 The members of the Marine Corps League join together in camaraderie and fellowship for the purpose of preserving the traditions and promoting the interests of the United States Marine Corps. Those who belong have the respect of a nation, the loyalty of their own and the pride of being a part of history.
Are you a Marine or FMF Corpsman?
If the answer is YES, we invite you to the next meeting of a group of "A Few Good Men" in the West Hudson Detachment. Associate with your fellow Marines, Join the Marine Corps League!
Semper Fi!
Adam Tegge
Commandant